It's St. Patricks Day today! Our lust list this week is all about celebrating St. Patrick's Day, which is why we waited until Sunday to share it.
For all you non-Irish folks, we thought we'd do a quick Irish symbols 101.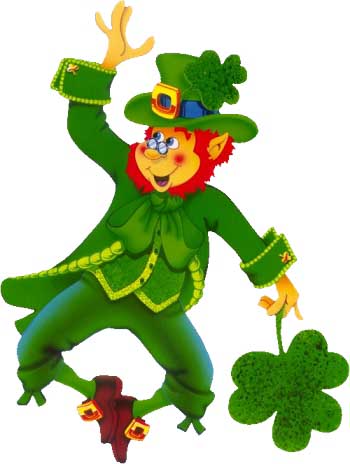 First up, The "Shamrock"  – that three-leafed clover that is Ireland's national emblem. Legend has it that St. Patrick chose the clover to illustrate the doctrine of the Trinity. The Trinity is the idea that God is really three-in-one: The Father, The Son and The Holy Spirit.
Next up, "Leprechauns"  – 2ft tall fairy with a hidden pot of gold. According to legend, leprechauns are aloof and unfriendly. They live alone, and pass the time making shoes. Treasure hunters can often track down a leprechaun by the sound of his shoemaker's hammer.
And finally, the colour "Green". Believe it or not, the color for St. Patrick is actually blue, not green! However, in the 19th century, green was adopted as a symbol for Ireland. Wearing the color green on St. Patrick's Day is said to bring good luck and Irish children tend to pinch people who forget to wear green on St. Patrick's Day – ouch!
So for our WKND lust list this week, we're serving up some of the best St-Patrick's Day goodies from around the web. Enjoy!x
Perfect recipe for St' Patrick's Day Cheddar Dip
This DIY lottery ticket holder may get you some extra lotto luck this weekend
Fancy a lucky manicure? We think so!
Wedding shoot inspired by St. Patrick's Day
Stay lucky with this DIY floral pin
An over-the-rainbow children's party
Skinny Rainbow Cake Pops complete with gold coins
Mouth watering collection of St Patrick's Inspired Cake Creations
A very lucky invitation card design